#HERSTORY
Zoom
Mar 8, 2021 - 4:00 pm – 5:00 pm
Newcomer Welcome Centre / MJMC Events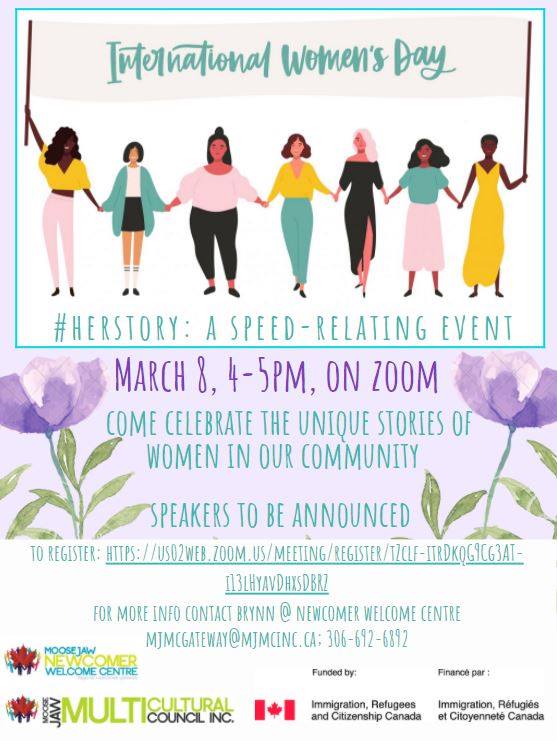 #Herstory International Women's Day Talk 2021

On March 8th, from 4-5pm CST, we will be hosting a virtual Zoom featuring local women in our community to celebrate their successes and to share their life stories. The talk is aimed at educating and inspiring participants through learning about their accomplishments and times of perseverance. Everyone is welcome to join. It is a free event!

Register in advance for this meeting:
https://us02web.zoom.us/meeting/register/tZclf-itrDkqG9Cg3AT-i13lHyavDhxsDBRZ

Message us on Facebook, email mjmcgateway@mjmcinc.ca or call 306-692-6892 for more information.
« View All Events